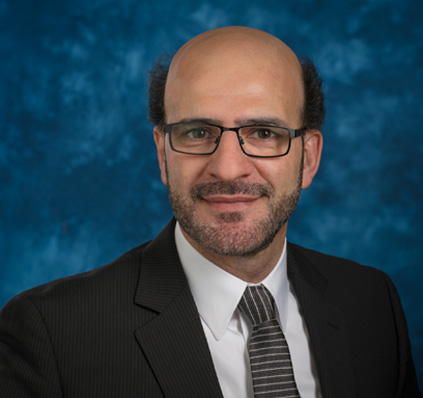 Ahmad Kayass, M.D.
Ahmad Kayass, M.D. has been practicing medicine for nearly 20 years. Dr. Kayass. completed his residency at Louisiana State University, then moved to Dallas to join UT Southwestern and Dallas Children's Medical Center for a fellowship in Sleep Medicine. He is board certified in both Pediatrics and Sleep Medicine by the American Board of Pediatrics and the American Board of Medical Specialties. After many years in successful private practice, Dr. Kayass was able to establish Tots N Teens Pediatrics offices in Mesquite, Plano, and most recently in Forney, TX.
Along with the long-term care of children's well-being from birth to adolescence, Dr. Kayass. is highly experienced in the management of inpatient and outpatient care. He is highly skilled with urgent care procedures as well as caring for critically ill children. Dr. Kayass interests include but are not limited to:
ADHD Management
Obesity and Weight management
Sleep Medicine
As a part of a large family of 11 siblings, Dr. Kayass. always had a passion for children and being involved in their healthcare and well-being. In his time off, He enjoys playing PlayStation games with his son and coming in 1st Place at FIFA. They also enjoy attending many different sporting events. Their favorite football team is the Dallas Cowboys. Dr. Kayass has trained in karate since a very young age and earned his black belt. He also enjoys traveling abroad, reading, and playing soccer when the weather is nice. Dr. Kayass. is also heavily involved in his community by volunteering and hosting events to try and make a difference locally and globally. He served and is still serving as board member of a non-profit Medical Relief Organization.