How to Choose a Pediatrician
Posted by Tots N Teens Pediatrics on May 19 2019, 10:45 PM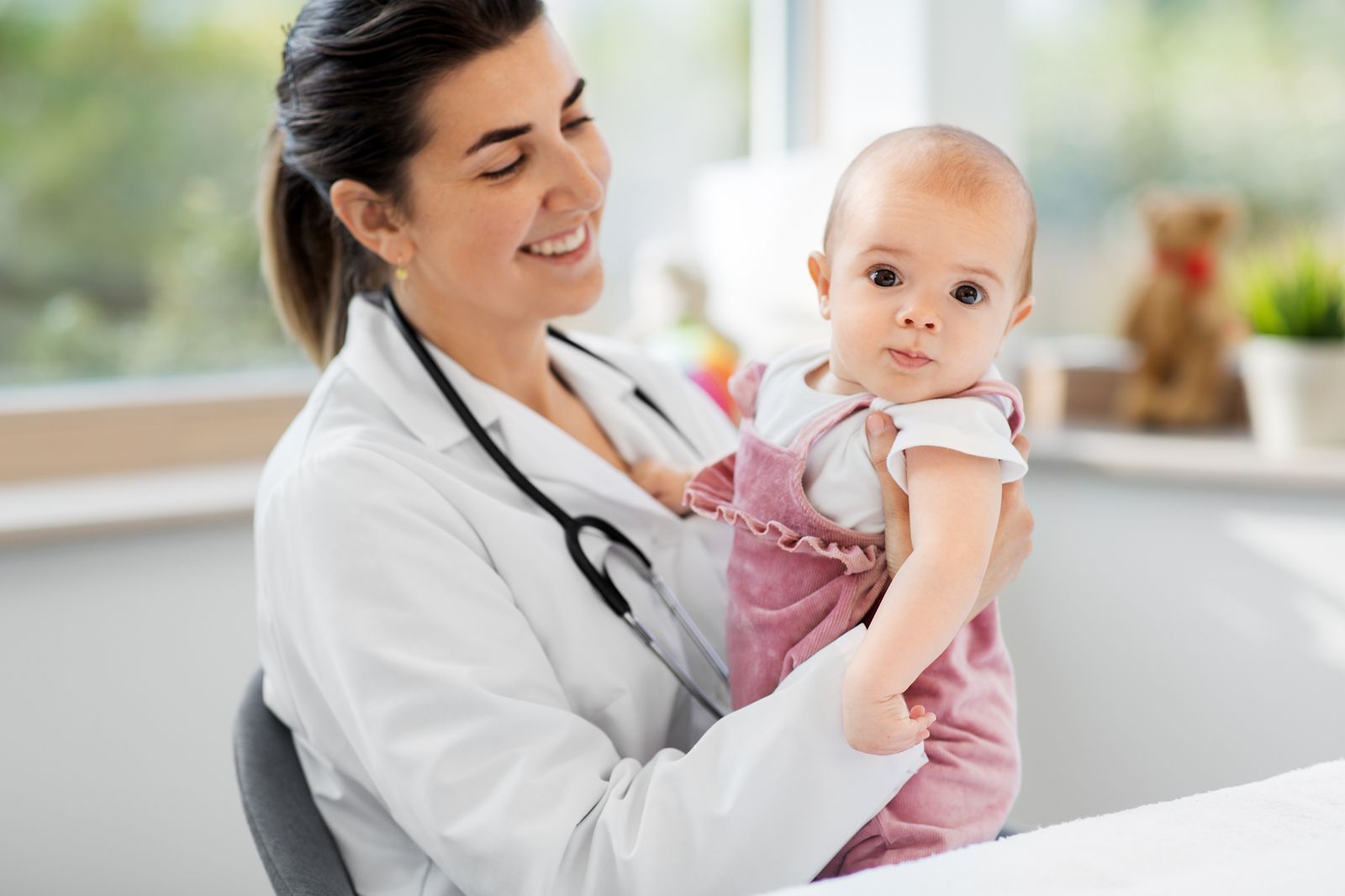 Choosing the Right Pediatrician is Incredibly Important
Whether you recently just had your baby, or you are expecting in the coming weeks or months, finding the right pediatrician to care for your child is an important decision. The pediatrician you choose will watch your little one grow up and come to know your whole family well. It's important to choose a pediatrician that is not only well qualified but one that you and your family feel comfortable with.
You will be seeing your child's provider frequently during the first year of their life, so choosing a pediatrician is no light decision. Experts say it's best to begin your search for a pediatrician in the last weeks of your pregnancy, but that does not mean you have to. This just allows you to be better prepared before your child is born. Here are a few helpful tips to help you choose the right pediatrician for you and your child:
Do the Research:
When you begin your search for the right pediatrician, you must first start by conducting your own research. A great way to begin is by asking friends and families who have children of their own. When building a list, consider the location of the office in regard to your home, their hours of operation, and their after-hours care. After-hours care is important since newborns can't express what they're feeling, and often a healthcare professional is needed to diagnose the child. Also, make sure that the pediatrician accepts your insurance.
Check Their Credentials and Experience:
Pediatricians specialize in the care of infants, children, and adolescents. They have to go through additional training to ensure that they are properly skilled and equipped to handle the job of caring for young children. Once they have completed their pediatrics training following their graduation from medical school, they will begin their residency. Following their residency, many will become board-certified by the American Board of Pediatrics. Another factor to keep an eye out for is to see whether a pediatrician belongs to the American Academy of Pediatrics, which indicates that they adhere to the organization's guidelines and standards.
However, just because they have become certified does not always mean they are the right choice. Be sure to take into account the range of their experience and how long they have actually been a practicing pediatrician. Their time practicing and experiences in different environments can broaden their knowledge.
Meet with Pediatricians:
This may be one of the more tedious tasks in finding the appropriate pediatrician for you, but there is only so much you can actually learn about a pediatrician when you only research them. They can have all the required credentials and experience yet still not be the right fit for you.
Schedule appointments with several pediatricians to get to know them. While on the visit to their clinic, pay attention to the waiting room, the wait times, the staff on location, and how they treat their patients. While meeting with a pediatrician, here are a few questions to ask:
What is your pediatric background?
What hospital would you admit your patients to in an emergency?
How do I reach you after-hours or in an emergency?
If you aren't available, who will handle our child?
Is there an area of interest in pediatrics you specialize in? If so, what is it?
Are there any practices you feel strongly against or for? If so, what are they?
Is there anything about my family you'd like to know?
These are not the only questions to ask, but they are a good start. Once you have the answers to your question, begin to assess how you feel about your pediatrician. This relationship between parent and pediatrician is an important one. You will be seeing them frequently, and you will want someone you get along with and communicate easily with. If you don't have confidence in their abilities, it may affect your child's well-being.
Do They Get Along with Your Child:
Once you have decided on a pediatrician that you as a parent get along with, it is important that your child also gets along with them as well. Once your child has been born, pay attention to how your baby and the pediatrician interact with each other. It is important to monitor how your child reacts to your pediatrician. For them to provide the highest quality of service for your child, they need to ensure that the child likes them. You want your baby to be as comfortable with your choice as possible. Your pediatrician will be a big part of your child's life, so it's important that a strong bond is created between them.
Once your child is born, their health and well-being will be of the utmost importance to you as a parent. Choosing the right pediatrician will go a long way in ensuring your child grows up healthy. However, finding the right provider for you and your baby can be a long and arduous task. It should not be a light decision, but one that should be made after careful deliberation. Tots N Teens Pediatrics should be considered for any expecting or new parents. Contact us today to set up an appointment to get acquainted with our team.