Healthy Summer Snacks for Your Kids
Posted by Tots N Teens Pediatrics on Jul 15 2019, 08:54 PM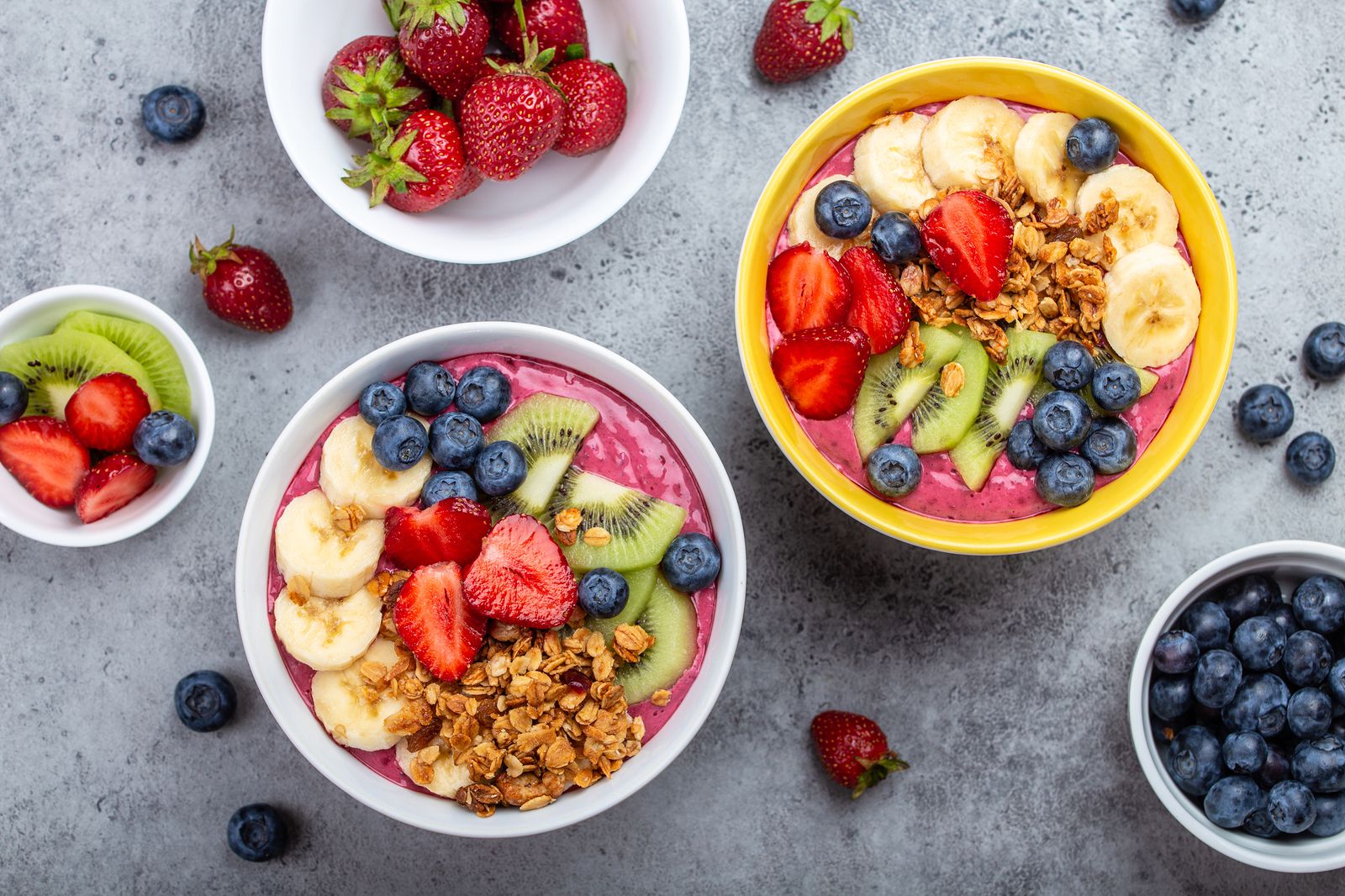 Summer is the Perfect For Trying These Fun Snacks
We are officially in the middle of summer! As with many parents, you are more than likely prepping a lot more snacks than you normally would. Your kids are spending much more time at home, and you might be packing them snacks or lunches for day camps. Regardless, many parents may feel like it's just easier to buy snacks from the store, but these are not always the healthiest. That is why we are here to provide you with simple and healthy summer snacks for your kids.

Breakfast Smoothies:  
There are plenty of parents who are very active and involved in fitness routines. Some of these include the consumption of protein smoothies or shakes. Why not involve your kids in these as well? There are plenty of protein-rich kid-friendly smoothies available for your children. The morning is the perfect time to start the day off with a healthy and filling smoothie. You can prep these on Sunday's and store them away in frozen smoothie packs for a quick breakfast throughout the week. 
Fruit Kabobs:
Create fun fruit kabobs that your kids can enjoy. Line them up in the order of a rainbow, so you can include the opportunity to teach your younger children about colors. They are easy to eat for your child without the risk of getting too messy. Red and green grapes, strawberries, pineapples, mangoes, and more can all be used for these fun summer snacks.
Watermelon Popsicles: 
We all know how messy eating watermelon can be. Its juices get all over your kids' hands when they're eating them. Try making watermelon popsicles! Just slice the watermelon into wedges and slide a popsicle stick into the rinds to give your child a fun and easy way to eat watermelon!
Veggie Trays: 
It can be incredibly hard to get children to eat their vegetables. Some refuse to ever eat them entirely. However, research has shown that adding a reduced-fat dip with herbs or spices along with their daily portion of veggies increased a child's willingness to eat them. Fill these trays up with cut up carrots, broccoli, celery, cucumbers, bell peppers, and more. Here are some dips you can use are:
Spinach and artichoke dip
Guacamole
Hummus
Ranch dressing
Green goddess dip
And much more
All-Fruit Popsicles:
Children seem to love popsicles. Another fun popsicle idea is creating all-fruit popsicles. Simply take a popsicle mold and fill it with sliced fruits and berries. Then pour coconut water in it, even sweetening it with either a bit of honey or syrup. Insert your popsicle stick and let freeze until they are ready to eat. You can make and store plenty of them to have ready whenever your little one is ready to snack.
Frozen Grapes:
Here is a relatively simple snack all parents can make. While it is not a recipe, frozen grapes are still an easy and healthy snack for children. All you need to do is remove the stems from the grapes, rinse them out, and pat dry them. Then you'll just need to lay them flat in the freezer until they are firm and ready to eat!
It can be difficult to get your child to eat healthy, but there are countless snacks and recipes available that make fun and healthy snacks your child will be sure to love. It is always important to be aware of any food allergies your child may have before feeding them any snack. Tots N Teens Pediatrics is here to help maintain your child's health while providing quality service for your entire family.